WOLFFMAN AS SPEAKER FROM THE MUSIC INDUSTRY
'motivating and innovating'

Wolffman has been active in the music industry since 1990. From his experience as a music producer, label holder, manager, booker, publisher, event organizer and DJ, he regularly speaks about this at companies, programs, universities and during events such as Amsterdam Dance Event, Buma Music in Motion, Eurosonic / Noorderslag and Ibiza Music Summit.
As a music producer, Wolffman has a resume with over 2000 releases for different artists in different genres, including more than 200 chart entry's.
On his resume you will find hit records with artists such as Snoop Dogg, Timati, Romanthony, Daft Punk, Conro, Rockwellers, Rod Temperton, Kevin Lyttle, Fat Man Scoop, Pitbull, Ross & Iba, Linda Wagenmakers (Eurovision Song Contest), Georgina Verbaan, Gordon , Replay, DeAnte, Freddy Moreira, Gizmo, Dark Raver etc.
As a DJ Wolffman has an international career.
In 2016, 2017 and 2018 he captured the number 1 position in the DJ-Chart of ReverbNation.
Besides producing and DJing, Wolffman is an excellent pianist.
As an entrepreneur he is the CEO of Wemusic Company with divisions such as Redhead Agency (Booking & Management agency) Foxx Music Publishing and events such as Red Carpet 500, The ADE DJ Marathon and Kingsize Festival.
Wolffman tells his own musical life story but also about his experience of the major changes in the music industry in which he regards this sector as a precursor in the global digitization of world trade.
He argues that what happened to the music sector through services such as Napster, and later also iTunes and Spotify, now also experiences other sectors with regard to services such as Uber, Airbnb and Alibaba and that this should have learned something about what the music industry has experienced in the beginning of this century.
He also talks at universities about the importance of a good registration of musical works by composers at institutions such as the Buma Stemra, Sena, Norma and what music publishing really means.
In addition, in his story he makes clear that music has a certain value in terms of effort and investment and why the authors' rights are so important.
The speech can also have a business character (for example, for relations or staff). Wolffman connects (personal) entrepreneurship with development, entertainment and life lessons where inspiration is the core.
For more information contact: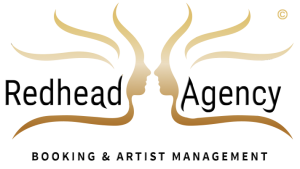 jeanpaul@redheadagency.com
tel: +31 (0)35 71 22 760